Your flooring is a thing of splendor and beauty. If you take care of it, it will last for years to come. You want to make sure your flooring enhances the beauty of your home and highlights all of the hard work you have put into it. For those who need information on wood floor maintenance and making it through the busy holiday season, a few simple tips are outlined below, courtesy of Sharp Floors & Granite Countertops in Dallas.
Create an Area for Guests to Place Their Shoes
If you're driven crazy by the sound of shoes clanking against your wooden floors, let guests know that they need to remove their shoes before setting foot inside your home. Wearing shoes inside the house can cause a lot more wear on your hardwood floors than anything else can. Once scuffmarks are embedded into your wax and wood, they are almost impossible to eliminate. Place a mat near the front door so guests know where to leave their shoes.
Properly Cleaning Your Floors is Important 
Many people are unaware that there is a right way and a wrong way to wax floors. Avoid using ammonia and vinegar to clean hardwood flooring. Even though they may be an effective hardwood floor cleaner, they can cause a lot of damage if not applied in the proper amounts. As you prepare for approaching holiday guests, make sure your floors are cleaned the right way to ensure a glorious shine.
As you search for a Dallas flooring company, make sure you choose one that can help transform the look of your flooring and restore them to pristine condition. Handscraped wooden floors require a lot of hard work, so take the time to prevent any damaging effects over the holidays and maintain your flooring for years to follow. Contact the professionals at Sharp Floors & Granite Countertops at 214-227-2841 for all of your flooring needs.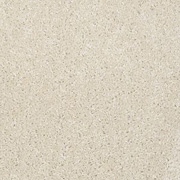 Freshening up the look of a home can be as simple as updating the carpet. However, with so many carpeting options to choose from, knowing which carpet fits your home, lifestyle, and budget can be overwhelming. As an authority on carpet installation and flooring maintenance in the Dallas area, we at Sharp Floors & Granite Countertops can guide you through the process of updating your home with new carpet.
While we know the latest design standards and market trends, we also know that choosing the best carpet for updating your Dallas home begins with an examination of your needs and desires. Begin by considering what kind of fresh atmosphere you want to create and how the carpet will be used.
Luxurious
If you want to create an upscale space suitable for formal entertaining, the smooth and velvety, uniform elegance of a Saxony carpet might suit your needs. The softness of the longer yarns of cable-style carpet can create an equally luxurious space but with a more relaxed and spa-like feel. Saxony and cable will serve low-traffic areas of your home best.
Casual
With its two-tone appearance, textured carpet hides foot traffic and adds a warm and homey feel to any room. While also creating a relaxed atmosphere, the low-pile softness of Berber carpet adds a touch of refinement. Some Berber carpets appear solid while others appear flecked, which can heighten visual interest and aid in decorating. Both styles of carpet can serve high-traffic areas of your home.
Durable
If updating your Dallas home's flooring to accommodate high foot traffic is your primary concern, the frieze or the patterned carpet styles might be options. Frieze offers soft, low-pile that can stand up to high traffic while creating an inviting, comfortable space. The contrasting surface textures of patterned style unite to create a low-pile carpet with the appearance of plant life or geometric shapes. Patterned carpet masks stains well and can function in a casual or more refined space.
To further explore your Dallas flooring options, call one of our experts at Sharp Floors & Granite Countertops at 214-227-2841.
When it comes to flooring, nothing beats the look of hardwood floors for natural warmth and beauty. With proper care and maintenance, a well-finished hardwood floor from Sharp Floors & Granite Countertops will look beautiful in your Dallas home for decades to come. Caring for your hardwood floors primarily involves keeping the surface free of abrasive dirt that can scratch the finish and promptly wiping up spills before they can turn into stains. Hardwood floors should be dusted, swept or vacuumed, never mopped.
Putting down mats and rugs in high-traffic areas helps protect your beautiful hardwood floors from dirt and wear. Today's modern wood floors are typically treated with either an oil-based or water-based polyurethane finish, a plastic coating that prevents moisture from seeping into the wood. When you install new flooring, be sure to follow the manufacturer's recommended care and maintenance instructions. Most recommend applying a fresh coat of finish every few years. Naturally, Sharp Floors & Granite Countertops is pleased to answer any questions that you may have about your new hardwood flooring.
If the finish on your hardwood floor becomes scratched or stained but the underlying wood is not damaged, you can use a buffer equipped with screens, a type of sanding disk, to remove the finish without sanding the wood itself. If stains have reached the wood beneath, you may be able to spot treat them by sanding off the finish and scrubbing the area with oil soap or wood bleach. If the stain has penetrated the wood deeply, it may be necessary to sand and refinish the floor. Refinishing a hardwood floor won't affect its durability or beauty.
A family owned and operated business, Sharp Floors & Granite Countertops is a leading expert in hardwood flooring installation in Dallas and the surrounding areas. Whether you're interested in installing popular domestic woods like oak, maple or hickory or are intrigued by exotic woods like acacia or mahogany, we'll ensure that your home gets the look that you want at a price that you can afford. For more information about hardwood flooring, call Sharp Floors & Granite Countertops today at 214-227-2841.
When it comes to the inside of your home, every homeowner has many decorative decisions to make. One of the most important of these is your choice of flooring, as flooring can drastically alter the look and feel of a home. Of all your flooring choices, carpet offers the aesthetic appeal and practicality that many homeowners are seeking. Our Dallas TX flooring technicians with Sharp Floors can install carpet for your residential or commercial property today.
Your home should be a reflection of your personal style, yet be practical and affordable as well. After all, there is no telling the amount of traffic any given room in your home will receive, and with growing families and pets, it is important to protect your flooring. With carpet installation in Dallas, your home or business can reflect your personal style while also providing the protection you need. Our full-service carpet company offers many common carpet types, including textured, plush, frieze, cable, berber, and patterned, meaning no matter what your personal style, Sharp Floors can assist you in accomplishing it. Our carpet design experts can help you find the most distinct and beautiful styles in order to keep your home or business looking great.
For the very best flooring in Dallas, Sharp Floors is the company to count on. Your home or business should reflect who you are, and with the full-service selection from our Dallas carpet company, it can do just that. For additional information regarding carpet installation, give us a call at 214-227-2841 or contact us online today.
When you are considering remodeling a portion of your home, one main focus is often the floors. Flooring is an important component for any room and sets the foundation for the space. Sharp Floors is a Dallas TX flooring company that specializes in new wood floor installation. Although the company can also provide alternative types of flooring such as tile, vinyl or laminate, many professionals from the company prefer to install hardwood floors in homes to instantly add character and value to a space. In particular, a handscraped hardwood floor technique gives the room a distinctive look that offers many benefits.
Benefits of Hand Scraped Floors
Having your floors hand scraped by a professional flooring company in Dallas can help you reap many benefits. Handscraped floors have a different appearance than any other type of flooring installation. This method will help you to add charm and character to the space. Handscraped floors are also low maintenance and hide cracks or other damage that your floor may have.
The Process of Hand Scraping Floors
The process of hand scraping hardwood flooring can be complex and requires the assistance of hardwood floor installers to complete the job. The process begins with professional floor installers preparing the floors. They fill in any cracks in the wood and sand the floors. After the preparation, they manually scrape the wood surface and then sand again. They clean up all wood shavings, remove debris and vacuum the floor. You then select the color of the stain that you want the professional floor installers to use. The professional floor installers seal the floor to lock in the look and protect the flooring. A professional floor installation company can ensure that you get the look that you desire and do not wind up with an amateur finish.
If you would like to see how the finished result of handscraped hardwoods, visit Sharp Floors and representatives can show you the final result of previous projects. Handscraped flooring provides many benefits, including low maintenance, a customized appearance and character. It provides the ideal flooring option for your rustic home in Dallas. Contact us at 214-227-2841 to find out more about this technique or to request a quote for our services. When you visit our location, also consider looking at our extended line of granite countertops for the use in your renovation.
For the flooring in your home, you have many different options to choose from. While many of these flooring types provide the sought-after combination of practically and aesthetics, only one option offers a low-maintenance solution while still maintaining the elegance you wish your home to have. Our Dallas TX flooring technicians at Sharp Floors can install handscraped hardwood in your home or place of business, bringing this sense of sophistication to whatever room you wish.
With handscraped hardwood flooring, you have chosen one of the most creative ways to overhaul the look and feel of your home or place of business. Our handscraped hardwood offers a much-needed sense of style to your room, while still offering the easy maintenance that families need. Our handscraping process begins by filling in all the cracks on the floor, before sanding it down to make it flat. We then scrape the surface completely manually, cleaning up our wood shavings and sanding once again to remove any rough spots left behind. After vacuuming the debris away, we stain the wood floor whatever color you want, meaning you will have complete creative control over what goes on in your home, something sure to please even the most particular designer. A thin coat of polyurethane completes the process, and you can instantly enjoy all the benefits that handscraped hardwood can bring to your home or place of business.
For all your flooring needs, Sharp Floors is here to help. For additional information regarding handscraped hardwood in Dallas and the surrounding area, give us a call at 214-227-2841 or contact us online today.
When it comes to flooring, there is much focus on finding the perfect floors for your residential home. But as a business owner, finding the best-fitting and most practical flooring for your office or place of business is equally important. We know you have a choice for your flooring, however, and our superior service and 60 plus years of experience make us the clear choice. Our Dallas TX flooring installation experts at Sharp Floors can provide your commercial property with the proper flooring today.
Whether carpet for your office space or laminate flooring for a community center, Sharp Floors can install your flooring in a timely and efficient manner. Our company promises the highest-quality work at the most affordable prices, and we bring our renowned value, quality, and integrity to every place of business we enter. We treat every job with the utmost respect and care, the kind of care we would want our own office treated with. And with a 3,000 square foot design showroom for you to browse and peruse while making a selection, you can be confident that your office will reflect your complete personal style and everything you want.
For all your residential and commercial flooring needs, Sharp Floors is the company to count on. For additional information regarding commercial flooring in Dallas and the surrounding area, give us a call at 214-227-2841 or contact us online today.

Laminate flooring from Sharp Floors, your Dallas flooring company, is the perfect and popular choice for any room whether it will lay in your living room, dining room, or bedroom. The technology behind laminate flooring has changed and improved from its inception and now it is indistinguishable from hard wood.
It is important to keep some of these basic supplies on hand so you can be ready to clean your laminate floor whenever you need:
A vacuum with a type of brush attachment to run across the floor gently
A dry mop or sponge mop to use to spread laminate floor cleaner
A store-bought (preferably) laminate floor cleaner
A store-bought laminate floor cleaner from the outlet or retail store you purchased your laminate flooring from is preferred. The retailer will carry pre-mixed floor cleaners that are compatible and recommended by the laminate manufacturers carried. Some manufacturers are very specific in the requirements of laminate cleaners used on their floors. Always make sure to check with the manufacturer before putting any floor cleaner on your laminate.
There are many methods you may use to make your own laminate floor cleaner. One of the most popular methods is a vinegar and water equal parts mix. Some options include adding rubbing alcohol. Once again, Sharp Floors, your Dallas laminate flooring installer, recommends checking with your laminate flooring manufacturer before using homemade cleaners.
To clean your laminate floor, first, use the dry mop or vacuum with brush attachment to clean you floor thoroughly. Cleaning the corners, edges, and crevices with the bush attachment are recommended. All loose materials should be swept off the surface of the flooring.
Next, if you are using the recommended store-bought floor cleaner, spray small sections of the floor with the cleaner. Use the dry mop or dry sponge mop to mop the cleaner in. The cleaner will leave a shine on the laminate floor that will air dry soon. Clean your laminate floor a few times a month or as needed to clean up spills or stains.
Learn more about laminate flooring and other Dallas TX flooring installation options at the Sharp Floors website or call 214-227-2841 to schedule an appointment.
As families come together to celebrate the holidays, your home may become an area of high traffic. With this increased presence of people, it is important to make sure your flooring is properly prepared to handle the added commotion. With vinyl flooring from our Dallas TX flooring installation technicians at Sharp Floors, you can rest assured that your flooring will remain durable under even the most extreme conditions.
At Sharp Floors, we know how important the flooring system in your home is. After all, your floor is often the first thing people see upon entering your home, so it is crucial that it makes a great first impression. As important as aesthetics are, it is equally important that your floor be practical as well, suiting all your family's needs and covering all your bases. Vinyl is extremely durable and resistant, especially to scratches and scuffs, making it the perfect choice for homes with busy schedules and areas of high traffic. This makes it extremely convenient, and the cost-effectiveness of vinyl makes it the clear choice for any room in your home or business. And with our superior financing, service, workforce, and value, Sharp Floors is the clear choice to complete your install in the area.
For all your flooring needs in Dallas and the surrounding cities, Sharp Floors is the company to count on. For additional information regarding vinyl flooring, give us a call at 214-227-2841 or contact us online today.
Hardwood flooring is one of the most sought-after features of any home on the market today. Hardwood offers an unmatched elegance to any room, and can quickly transform a drab room into one to be envious of. There are many types of hardwood, but only one Dallas TX flooring company, Sharp Floors, is the company to count on when it comes to hardwood flooring in the area.
Of all the types of hardwood flooring available, hand-scraped hardwood is one of the most aesthetically pleasing. Comprised of hand-altered planks, this type of flooring offers vast unique irregularities that are not found in any other type of wood. This will ensure that your flooring will indeed be one-of-a-kind, a characteristic every homeowner aims to accomplish. Hardwood flooring has never been more diverse, and our flooring technicians can make sure that you do not miss out on the trend. We can install your floor in a timely and efficient manner, guaranteeing satisfaction and giving you peace of mind. We are a family-owned business with 60 plus years of experience, so you know that you are in good hands. With our superior value, service, workforce, and financing, the choice is clear when it comes to your hardwood flooring.
For all your residential flooring needs, Sharp Floors is the company to count on. For additional information regarding hand-scraped hardwood flooring, give us a call at 214-227-2841 or contact us online today.