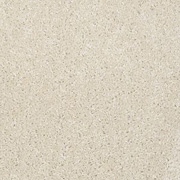 Freshening up the look of a home can be as simple as updating the carpet. However, with so many carpeting options to choose from, knowing which carpet fits your home, lifestyle, and budget can be overwhelming. As an authority on carpet installation and flooring maintenance in the Dallas area, we at Sharp Floors & Granite Countertops can guide you through the process of updating your home with new carpet.
While we know the latest design standards and market trends, we also know that choosing the best carpet for updating your Dallas home begins with an examination of your needs and desires. Begin by considering what kind of fresh atmosphere you want to create and how the carpet will be used.
Luxurious
If you want to create an upscale space suitable for formal entertaining, the smooth and velvety, uniform elegance of a Saxony carpet might suit your needs. The softness of the longer yarns of cable-style carpet can create an equally luxurious space but with a more relaxed and spa-like feel. Saxony and cable will serve low-traffic areas of your home best.
Casual
With its two-tone appearance, textured carpet hides foot traffic and adds a warm and homey feel to any room. While also creating a relaxed atmosphere, the low-pile softness of Berber carpet adds a touch of refinement. Some Berber carpets appear solid while others appear flecked, which can heighten visual interest and aid in decorating. Both styles of carpet can serve high-traffic areas of your home.
Durable
If updating your Dallas home's flooring to accommodate high foot traffic is your primary concern, the frieze or the patterned carpet styles might be options. Frieze offers soft, low-pile that can stand up to high traffic while creating an inviting, comfortable space. The contrasting surface textures of patterned style unite to create a low-pile carpet with the appearance of plant life or geometric shapes. Patterned carpet masks stains well and can function in a casual or more refined space.
To further explore your Dallas flooring options, call one of our experts at Sharp Floors & Granite Countertops at 214-227-2841.