Sharp Floors & Granite Countertops is proud to offer handscraped hardwood floors to our Dallas customers. For many years, this preferred style of Dallas hardwood floors has been the top choice for luxury, quality, and durability as a floor choice in homes.
Installation of Early Hardwood Flooring
When homes were built before the advent of electricity, power tools were not available to plane, smooth, and sand the wood. Floors were laid with hardwood planks that could be of varying width. Attempts to have every plank be exactly the same width was difficult because the mills responsible for cutting the wood from tree size to balok to plank did not use not highly precise pieces of equipment.
Instead, the craftsmen laying a floor used handheld tools to scrape flooring planks in places where sawmill tolerances presented a problem. As this was done by hand, a certain character was added to floors made of handscraped hardwoods. The process of handscraping made each floor unique and naturally more appealing and beautiful.
The Return of Traditional Floors with Handscraping
Trends change and now the handscraped look has, once again, become a popular trend in hardwood flooring. In some cases, a customer wants their home to be unique, but in many other instances an older home already has a hardwood floor that needs maintenance, repair, or replacement.
If a home happens to have a history of its own, having historically correct hardwood flooring is very important. The same point is applicable if a designer wants to ensure a room or home has a vintage style.
This type of modern yet traditional floor installation process can be used in your home to give your interior a unique, worn look. When you are planning to remodel your home or repair or replace your hardwood floors, call our experts at Sharp Floors & Granite Countertops at 214-227-2841 for information on this unique type of hardwood flooring.
Your kitchen is an inspiring place. Its exceptional beauty and utility can surpass any other room in your house, because there's something about a comely kitchen that sets it off as the place for special times. New countertops can express your dynamic, heartfelt desires. We at Sharp Floors & Granite Countertops can help transform your kitchen into the space of your dreams.
There are many choices that you can make for your next kitchen remodeling project. One of the most popular choices is granite countertops. When a guest enters your kitchen, the first thing that captures their attention is the countertops that dress the space. With granite countertops, you're sure to make an awe-inspiring impression every time.
The choice of granite is a purposeful decision. Among the reasons are that granite:
has a hard surface

resists scratches and impacts

has large crystals that gives a more sparkly look

has low maintenance

is very durable
Countertop remodeling is aesthetically beautiful with granite. Among the styles of granite we can supply are:
granite tiles – shaped like other types of tile with the added benefits granite provides.

modular granite – features a cross between granite slabs and granite tiles. The shape has more seams than slabs and fewer than tiles.

slab granite – offer a larger view of a more complete piece of stone. Homeowners have additional choices in where the veins and streak countertops will be installed. Also, clients have more flexibility when it comes to where the sink will be placed.
Remodeling your kitchen is a big undertaking, and installing new countertops should always be left to the professionals. When in need of Dallas remodeling experts, we at Sharp Floors & Granite Countertops provide the best in quality installations. Give us a call at 214-227-2841.
Sharp Floors & Granite Countertops is a Dallas hardwood floors specialist, and we can help you make just the right statement in your home. We can help you better understand why and where hardwood flooring works best or if tile flooring is a better option for you. Hardwood floors, carpeting, tile, and linoleum are some of our areas of expertise and we can help you make that important decision so you are happy with the flooring you choose.
The choices in flooring vary greatly and we can help you better understand which flooring to choose based on the look you want and where the flooring is going to be used. This is because different types of flooring have a different look and feel to them.
We have found that people want plush and lush carpet for areas where comfort is required such as living rooms and bedrooms.

Hardwood flooring sends a more rustic message and we find that people like those types of floors in hallways, kitchens, and dens because they have a naturally classic and neutral feel to them.
Tile flooring and linoleum, in our experience, is the flooring most often chosen for bathrooms, laundry rooms, and play areas that get heavy usage and require a little more cleaning compared to other areas of the house.
We have trained and professional staff ready to give you ideas, options, and suggestions so that when you make your final decision, you will be more than happy with your decision. Call Sharp Floors & Granite Countertops at 214-227-2841 so we can walk you through the process of choosing the right flooring for your needs, budget, and lifestyle.
When it comes to adding character and warmth and to your kitchen, nothing matches the natural beauty of hardwood cabinets. Whether crafted from traditional or exotic species, wood elevates the style of your kitchen without sacrificing functionality. When a kitchen makeover includes expertly installed custom kitchen cabinets from Sharp Floors & Granite Countertops, the market value of your home is raised as well. According to the nation's leading remodeling publication, you can expect to recoup up to 68% of your kitchen remodel when it comes time to sell your home.
Stylish Options
At Sharp Floors & Granite Countertops, we offer a broad array of fine hardwood materials, from rich cherry and maple to lustrous oak and sophisticated walnut. We're experts in crafting cabinetry in a variety of decorative styles as well. Whether you're looking for a sleek and contemporary design or a hardwood cabinet design that offers Old World charm, you can on our team to meet and exceed your expectations.
Functional Features
Because our cabinet makers are committed to staying current with the latest products and technologies, you'll enjoy custom cabinets designed to increase the functionality of your kitchen as well. From hidden glides on drawers for whisper-quiet operation to solidly constructed adjustable hinges for long-lasting durability, our custom cabinets let you get the most out of your kitchen makeover. Whether cooking up meals for the family or entertaining guests, our custom hardwood designs add functionality to kitchen tasks.
Get Started Today
As your local expert Dallas cabinet makers, our skilled cabinet makers at Sharp Floors & Granite Countertops stay abreast of the styles trending in the your community. We can recommend hardwoods and styles that offer lasting value while adding a fashionable note to the heart of your home. Our hardwood cabinet designs and installations not only raise the market value of your home, but also enhance the value of your life at home. To learn more about how hardwood cabinets can transform the look and functionality of your kitchen, call us today at 214-227-2841.
This new year, start the year off right by improving your home with high quality flooring. Sharp Floors & Granite Countertops offers several types of flooring material options, so you can improve your Dallas home and increase the value of your property.
Create the Perfect Look
New flooring will help you change the look and feel of any room in your home. We are one of the most experienced Dallas flooring companies for handscraped wood floors, so you can trust us when you want the rustic, casual look that's also refined and smooth. If you prefer the feeling of plush carpet beneath your feet, then consider our wide selection of plush, textures, frieze, cable, and Berbers in an incredible range of colors.
If you're interested in more durable flooring, you will appreciate our beautiful hardwood or ceramic tile flooring. Designed to last and withstand the rigors of heavy traffic, these are excellent flooring choices for any busy family. Regardless of the flooring choice you make, you will be astonished at how new flooring changes the atmosphere inside your home.
Fresh Smell, Clean Look, and Improved Value
When stubborn stains cannot be removed, sometimes the only way to enjoy a fresh clean look is to invest in new flooring. With new floors, you won't have to worry about old stains or odors turning your living room into an eyesore. Whether you choose handscraped hardwood or vinyl, you can rest assured that odors will be eliminated and your new floors will look incredible. It will feel like walking into a new house, and that helps you start the new year off right.
Upgraded flooring is one of the best home remodeling projects you can invest in. Hardwood, ceramic, and handscraped hardwood floors will last the longest add value to your property. Plush carpeting feels wonderful under your bare feet, and vinyl is extremely easy to care for.
When you are ready to invest in your home and make it more comfortable, call Sharp Floors & Granite Countertops at 214-227-2841 to see how they can help you.
Your flooring is a thing of splendor and beauty. If you take care of it, it will last for years to come. You want to make sure your flooring enhances the beauty of your home and highlights all of the hard work you have put into it. For those who need information on wood floor maintenance and making it through the busy holiday season, a few simple tips are outlined below, courtesy of Sharp Floors & Granite Countertops in Dallas.
Create an Area for Guests to Place Their Shoes
If you're driven crazy by the sound of shoes clanking against your wooden floors, let guests know that they need to remove their shoes before setting foot inside your home. Wearing shoes inside the house can cause a lot more wear on your hardwood floors than anything else can. Once scuffmarks are embedded into your wax and wood, they are almost impossible to eliminate. Place a mat near the front door so guests know where to leave their shoes.
Properly Cleaning Your Floors is Important 
Many people are unaware that there is a right way and a wrong way to wax floors. Avoid using ammonia and vinegar to clean hardwood flooring. Even though they may be an effective hardwood floor cleaner, they can cause a lot of damage if not applied in the proper amounts. As you prepare for approaching holiday guests, make sure your floors are cleaned the right way to ensure a glorious shine.
As you search for a Dallas flooring company, make sure you choose one that can help transform the look of your flooring and restore them to pristine condition. Handscraped wooden floors require a lot of hard work, so take the time to prevent any damaging effects over the holidays and maintain your flooring for years to follow. Contact the professionals at Sharp Floors & Granite Countertops at 214-227-2841 for all of your flooring needs.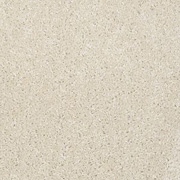 Freshening up the look of a home can be as simple as updating the carpet. However, with so many carpeting options to choose from, knowing which carpet fits your home, lifestyle, and budget can be overwhelming. As an authority on carpet installation and flooring maintenance in the Dallas area, we at Sharp Floors & Granite Countertops can guide you through the process of updating your home with new carpet.
While we know the latest design standards and market trends, we also know that choosing the best carpet for updating your Dallas home begins with an examination of your needs and desires. Begin by considering what kind of fresh atmosphere you want to create and how the carpet will be used.
Luxurious
If you want to create an upscale space suitable for formal entertaining, the smooth and velvety, uniform elegance of a Saxony carpet might suit your needs. The softness of the longer yarns of cable-style carpet can create an equally luxurious space but with a more relaxed and spa-like feel. Saxony and cable will serve low-traffic areas of your home best.
Casual
With its two-tone appearance, textured carpet hides foot traffic and adds a warm and homey feel to any room. While also creating a relaxed atmosphere, the low-pile softness of Berber carpet adds a touch of refinement. Some Berber carpets appear solid while others appear flecked, which can heighten visual interest and aid in decorating. Both styles of carpet can serve high-traffic areas of your home.
Durable
If updating your Dallas home's flooring to accommodate high foot traffic is your primary concern, the frieze or the patterned carpet styles might be options. Frieze offers soft, low-pile that can stand up to high traffic while creating an inviting, comfortable space. The contrasting surface textures of patterned style unite to create a low-pile carpet with the appearance of plant life or geometric shapes. Patterned carpet masks stains well and can function in a casual or more refined space.
To further explore your Dallas flooring options, call one of our experts at Sharp Floors & Granite Countertops at 214-227-2841.

When you're considering remodeling your kitchen or bathroom, countertops become an essential project. However, there are so many types of countertop materials to choose from that the process can become stressful and confusing. Let the countertop installation experts at Sharp Floors help you choose the right countertops for your new space with the following countertop material guide.
Granite
Granite is the most popular choice of material for kitchen countertop remodels. Granite countertops come in wide variety of colors, which can be customized to match your kitchen's color scheme. Granite countertops are very durable because they are made from several minerals that resist scratches and heat.
Tile
This type of countertop has become more popular only recently. Tile countertops require quite a bit of maintenance, as the tile pieces are fastened together with grout in between. Over time, the grout can become dirty or faded, which can be remedied by regular cleaning. Tile countertops have a range of materials available, including glass, stainless steel, copper, and natural stone.
Marble
Marble has often been considered the epitome of class in home decorating. These countertops can be customized with a number of finishes that give it a specific look, either shiny or matte. Natural marble countertops are not as durable as engineered marble, and are easily susceptible to scratching or staining. It's best to consult a professional to weigh your options before choosing this material for your counter space.
Silestone
Silestone is the world's leading natural quartz surface. This stone is dense and non-porous, making resistant to stains and scratching. These countertops are also microbial, meaning they help promote safety and the health of your family by helping to kill germs and bacteria from the surface of your counter.
Caesarstone
This trendy stone is the perfect choice for more modern home designs. It requires no sealing whatsoever, and is completely scratch, stain, heat, and mold/mildew resistant. Casarstone comes in a variety of colors and grains, making it customizable as well.
Sharp Floors is a Dallas flooring company that is dedicated to making your home look the way you've always wanted it to, and can help you with new flooring, new cabinets, and new countertops. For more information on countertop materials or advice on which material would be best for your kitchen or bathroom, contact our team of professionals today by calling 214-227-2841.
When it comes to flooring, nothing beats the look of hardwood floors for natural warmth and beauty. With proper care and maintenance, a well-finished hardwood floor from Sharp Floors & Granite Countertops will look beautiful in your Dallas home for decades to come. Caring for your hardwood floors primarily involves keeping the surface free of abrasive dirt that can scratch the finish and promptly wiping up spills before they can turn into stains. Hardwood floors should be dusted, swept or vacuumed, never mopped.
Putting down mats and rugs in high-traffic areas helps protect your beautiful hardwood floors from dirt and wear. Today's modern wood floors are typically treated with either an oil-based or water-based polyurethane finish, a plastic coating that prevents moisture from seeping into the wood. When you install new flooring, be sure to follow the manufacturer's recommended care and maintenance instructions. Most recommend applying a fresh coat of finish every few years. Naturally, Sharp Floors & Granite Countertops is pleased to answer any questions that you may have about your new hardwood flooring.
If the finish on your hardwood floor becomes scratched or stained but the underlying wood is not damaged, you can use a buffer equipped with screens, a type of sanding disk, to remove the finish without sanding the wood itself. If stains have reached the wood beneath, you may be able to spot treat them by sanding off the finish and scrubbing the area with oil soap or wood bleach. If the stain has penetrated the wood deeply, it may be necessary to sand and refinish the floor. Refinishing a hardwood floor won't affect its durability or beauty.
A family owned and operated business, Sharp Floors & Granite Countertops is a leading expert in hardwood flooring installation in Dallas and the surrounding areas. Whether you're interested in installing popular domestic woods like oak, maple or hickory or are intrigued by exotic woods like acacia or mahogany, we'll ensure that your home gets the look that you want at a price that you can afford. For more information about hardwood flooring, call Sharp Floors & Granite Countertops today at 214-227-2841.
Hardwood flooring is a great way to give a vintage look to a home, and Sharp Floors and Granite Countertops has years of experience in the industry. The firm is committed to quality workmanship and can help anyone purchase hardwood flooring in Plano. Before deciding to install hardwood in a home, there are several things that should be considered. A variety of lumber types are commonly used in the industry, and these influence the color, style and durability of a particular product. Some flooring is darker and works better in certain rooms. In addition, the finished cut of a product influences the aesthetic appearance of the room.
Hardwood Lumber
A variety of different materials have been commonly used in the flooring industry for years. Oak is one of the most popular types of lumber, and there are several different variations between the various species. Red oak has a reddish hue and is known for its incredible strength. White oak is another common choice and has a lighter texture. Oak is one of the hardest types of lumber, and it is commonly used in the flooring industry for this reason. Oak lasts for years and can withstand most dents that affect other types of lumber. Maple is another great choice for a floor. Maple is generally a little softer than oak and has a lighter color. Maple is a great choice for a room that has a sunny disposition and abundant light.
Grain Patterns and Plank Width
The particular style that the lumber is finished in also affects the looks of a particular floor. Many vintage homes are made with rustic materials that are incredibly wide. Because the planks are designed for a rustic décor, the grain pattern vary, and many wood floors are finished with scraped edges and ends. Installing wide lumber is a great way to achieve a vintage look. Smaller sized planks are also available, and they can be used to obtain a vintage look as well.
Vintage wood flooring is a great way to boost the value and looks of a home. Sharp Floors and Granite Countertops installs new flooring and creates custom granite counters for homeowners. The firm can help anyone pick the right material for their floor. They offer free estimates, affordable workmanship and guaranteed quality. Because the firm also handles counters, many clients trust them with a complete renovation job. For more information, feel free to call 214-227-2841. You can also contact us online.